Jurassic World: Dominion Dominates Fandom Wikis - The Loop
Play Sound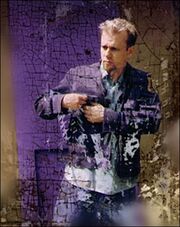 Cliff Nielsen - Cover Artist 
Website
[
]
CLIFF NIELSEN: Sci-fi and Fantasy Illustrator, Graphic Novel Artist, Designer
Type of Cover Art
[
]
Urban Fantasy, Fantasy, Sci-fi . . .
About the Artist
[
]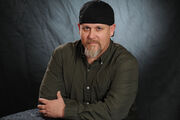 Cliff Nielsen is best known as a fantasy, science fiction artist, a book illustrator and graphic novel artist. He has worked on such projects as Star Wars, The X-Files, Chronicles of Narnia among many other best-selling books. He studied in both traditional and digital illustration and graduated as valedictorian from Art Center College of Design in CA. His illustrations have been recognized for their excellence by the Society of Illustrators, Print, and Spectrum among others. Feature articles focusing on his work appear in design publications and fanzine magazines alike. Cliff has been an international speaker on digital art and has served as a judge for the Society of Illustrators and a variety of professional illustration award programs. He lives and dreams in Los Angeles, California. ~ Cliff Nielsen Illustration ~ FB
Cliff Nielsen has created over 1,100 images for such high-profile series as the X-Files, Star Wars, The Crow, A Wrinkle in Time, The Chronicles of Narnia, Star Trek, and Phillip Pullman's His Dark Materials. Among the many notable authors he has created covers for are Stephen King, John Grisham, C. S. Lewis, Madeline L'Engle, Lois Lowry, Edgar Allen Poe, Washington Irving, Mary Shelley, Isabel Allende, Neil Gaiman, Poppy Z. Brite and Caitlin Kiernan.
Cliff's illustrations have been recognized for their excellence by the Society of Illustrators, Communication Arts Magazine, Print, and the Spectrum annuals. He has been an international speaker on digital art, served as a judge for the Society of Illustrators annual competitions, and enjoys teaching illustration at the Art Center College of Design in Pasadena, California. ~ Writers of the Future
Urban Fantasy Series, Books & Authors
[
]
Fantasy series, not UF
[
]
Cliff Nielsen also illustrated the covers for:
Fantasy 
[
]
Pre-teen and Children's books 
[
]
Young Adult
[
]
PNR
[
]
Graphic Novels Comics, Cards, Games
[
]
Ruins, Marvel comic book
Carpe Noctem magazine: Nielsen was known for working for the mag, and was interviewed as well as created a few covers.
Beloved: graphic novel—he's designing/writing it.
Ultra X-Men: Wolverine: card set — Critic Joseph Szadkowski wrote that Nielsen's work for the card set makes him deserve "an honorary membership to the Der Blaue Reiter group".
Magic: The Gathering collectible card game: illustrated cards
External References
[
]
Official Websites
Portfolios:
Galleries:
Single Images:
Lists of Book Covers: 
More Book covers images — by gushers: 
Authors sites showcasing Cliff Nielsen covers: 
Interviews, articles: 
Bio:
Community
Links to series not on this wiki yet: 
Gallery
[
]